To update your account info, log in to iTickets.com and go to My Account > Profile.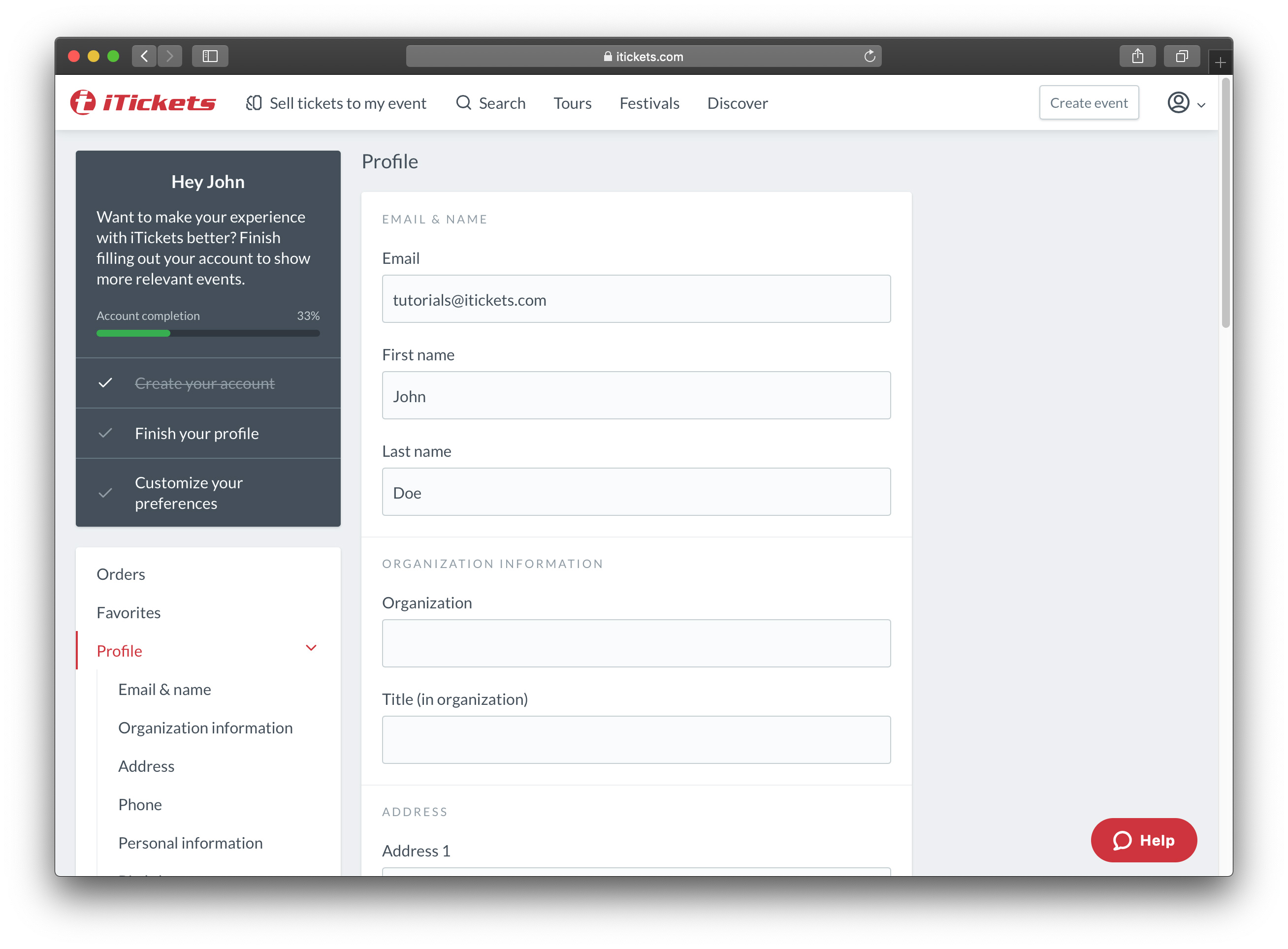 Here you can update the following info, and more:
Favorites (events and artist you like)
Profile (email, name, address, phone)
Preferences (genres of entertainment you like)
Password
Notifications (add, edit, or delete iTickets email subscriptions)
Some changes (like your password) require you to have inbox access to your sign-in email address. If you don't, please contact us.