Note: iTickets is not affiliated with Stripe. These instructions are provided as a courtesy, and may not be authoritative. You are responsible for your own Stripe configuration.
Step 1: Activate Account
If you haven't already, log in or register here and click "Activate your account." Fill out the form and click "Submit application."
Step 2: Disable Blocking on CVC & ZIP
Go to your Dashboard → Settings and under Radar select Rules.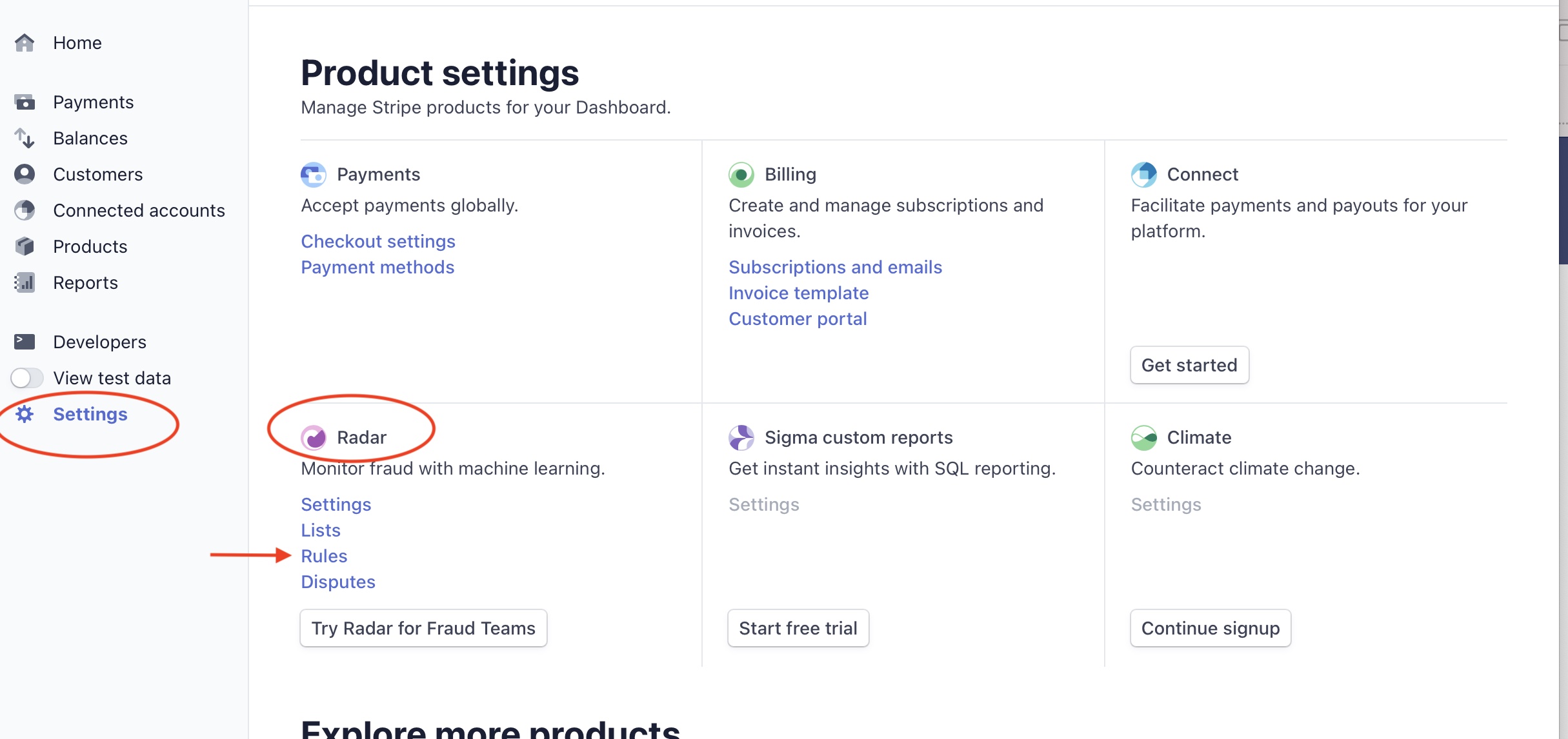 Find the rows that say CVC and ZIP, and disable blocking for both.

Step 3: Enable Non-Tokenized Payments
Go to this link: https://dashboard.stripe.com/account/integration/settings
Select "show advanced options."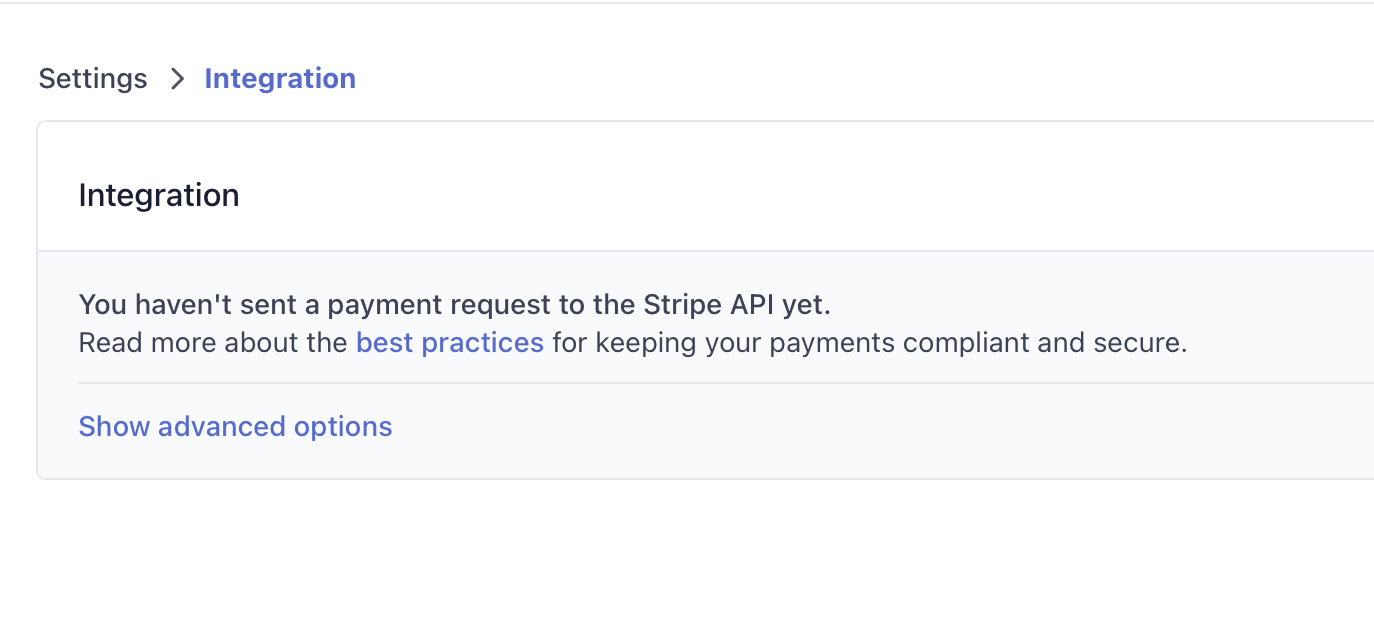 Enable "Handle card information directly."
Note: Don't be alarmed by Stripe's language. Despite its warnings, the iTickets integration fully complies with PCI standards.
In the dialogue that appears, check each box. From the dropdown that appears, choose "I collect payment information through a third party vendor" and type "iTickets" See the screenshot below for reference.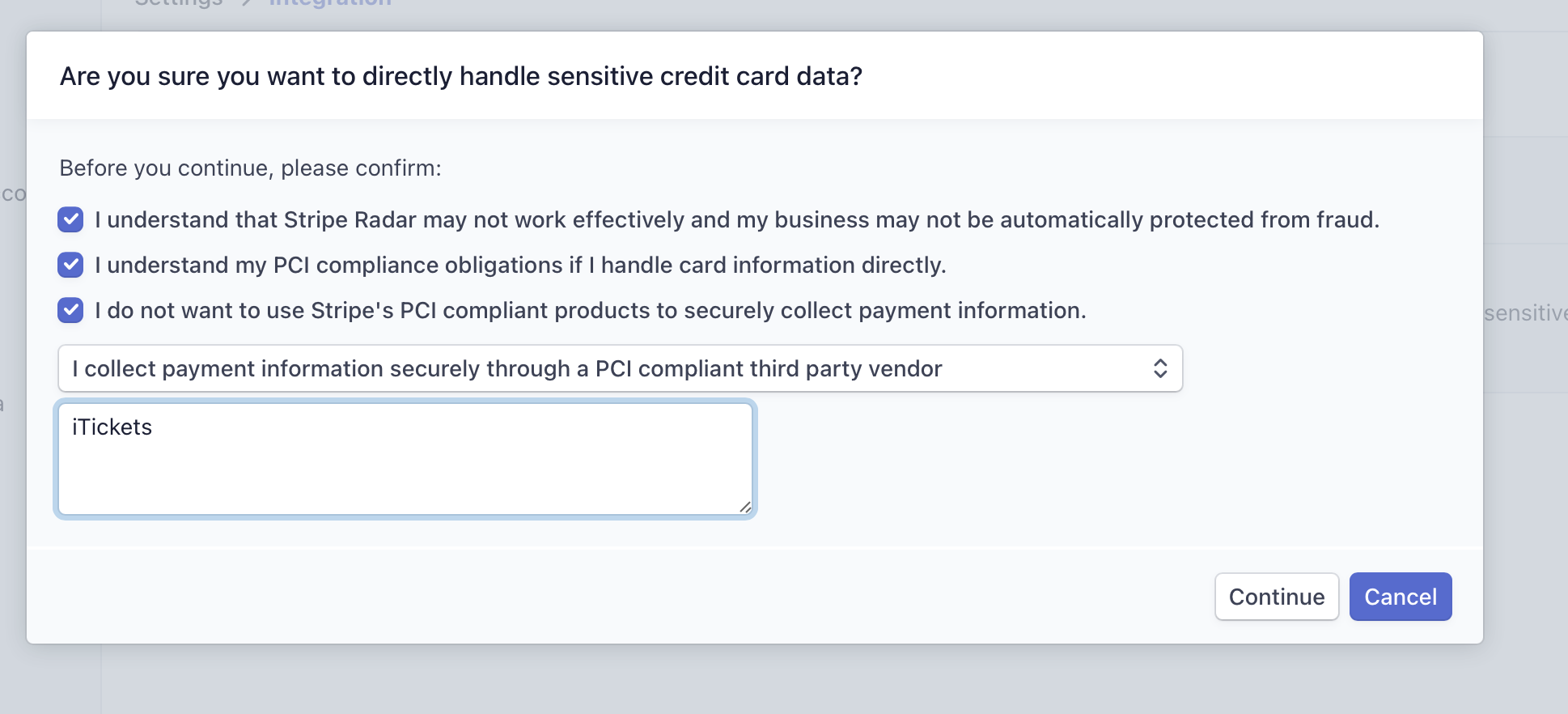 Click "continue." Verify your phone number, then enter the authorization code that you receive.
Step 4: Send Secret Key to iTickets
Go to Developers → API keys. Make sure "test data" is disabled to show live data, and look for your "Secret key" (click Reveal if necessary). Highlight and copy the token.
Go to https://1ty.me/, paste the token, and click Generate Link.
Copy the link and send it to your iTickets sales rep. Do not send the token itself via email.