See also: Admin Order Settings
Navigate to Form
Find an event and click Actions > Place Order.
Follow the Prompts
Steps may vary by event.
Select quantity of desired tickets. Choose between paid and complementary tickets, as shown.
If you select a reserved ticket type, the seat selection will be in the next step.

Enter Payment Info
Under Payment, if appropriate for the event and if you have a USB card swiper, you can use the Card Swipe feature. Otherwise, enter the card information manually.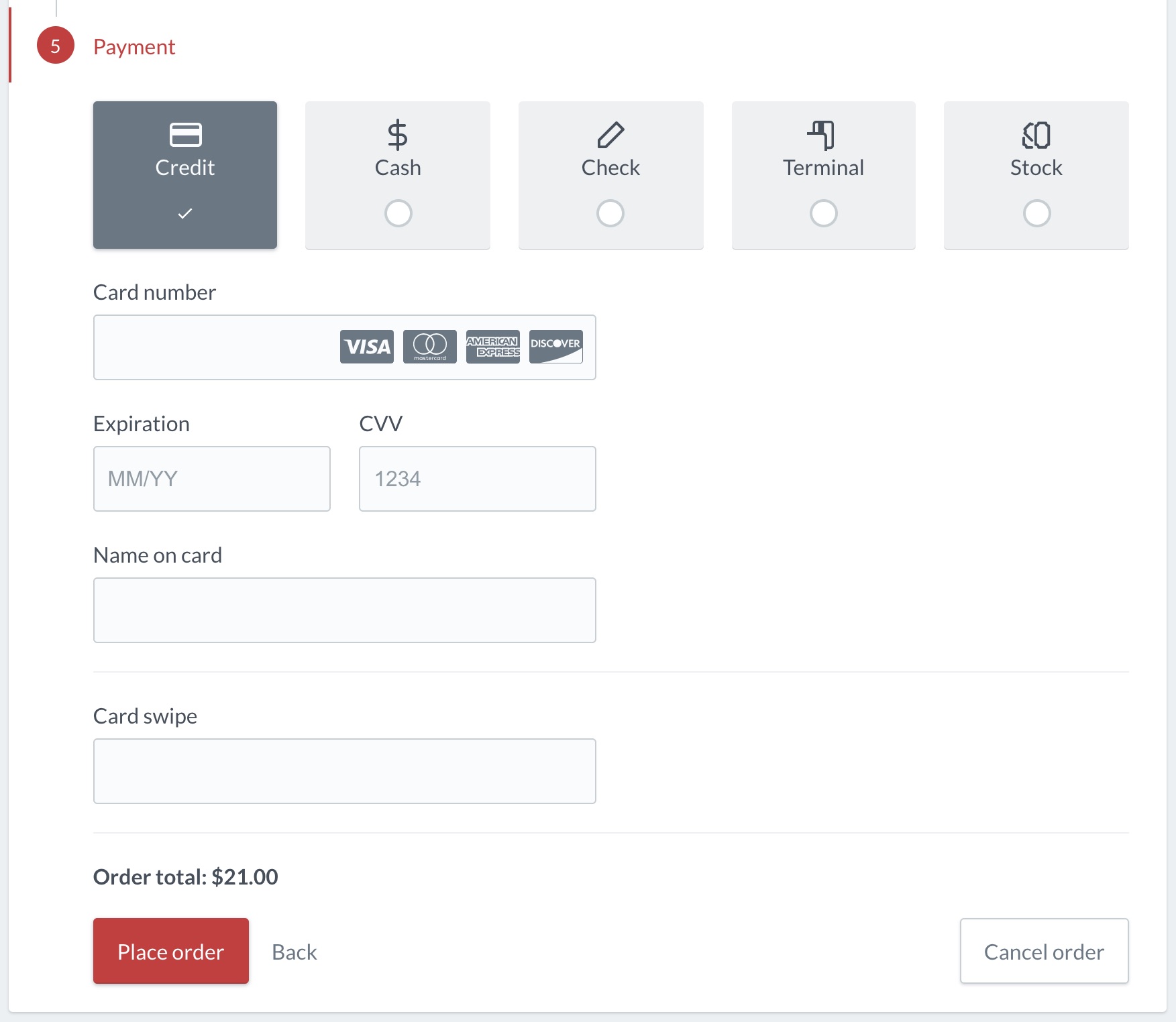 Place the Order
If the order succeeds, you'll see a confirmation page with the order number.
If you have the customer on telephone, consider reading them the order number, and informing of applicable delivery arrangements. If an email address was entered, further instructions will be emailed.