If the event you're interested in has reserved seating, you can find an image of the layout in several places.
Event Page
On the event page, click the tab labelled "Seating chart."
Order Page "Items"
During the order process, when selecting your items, click "View Seats" in the top-right corner.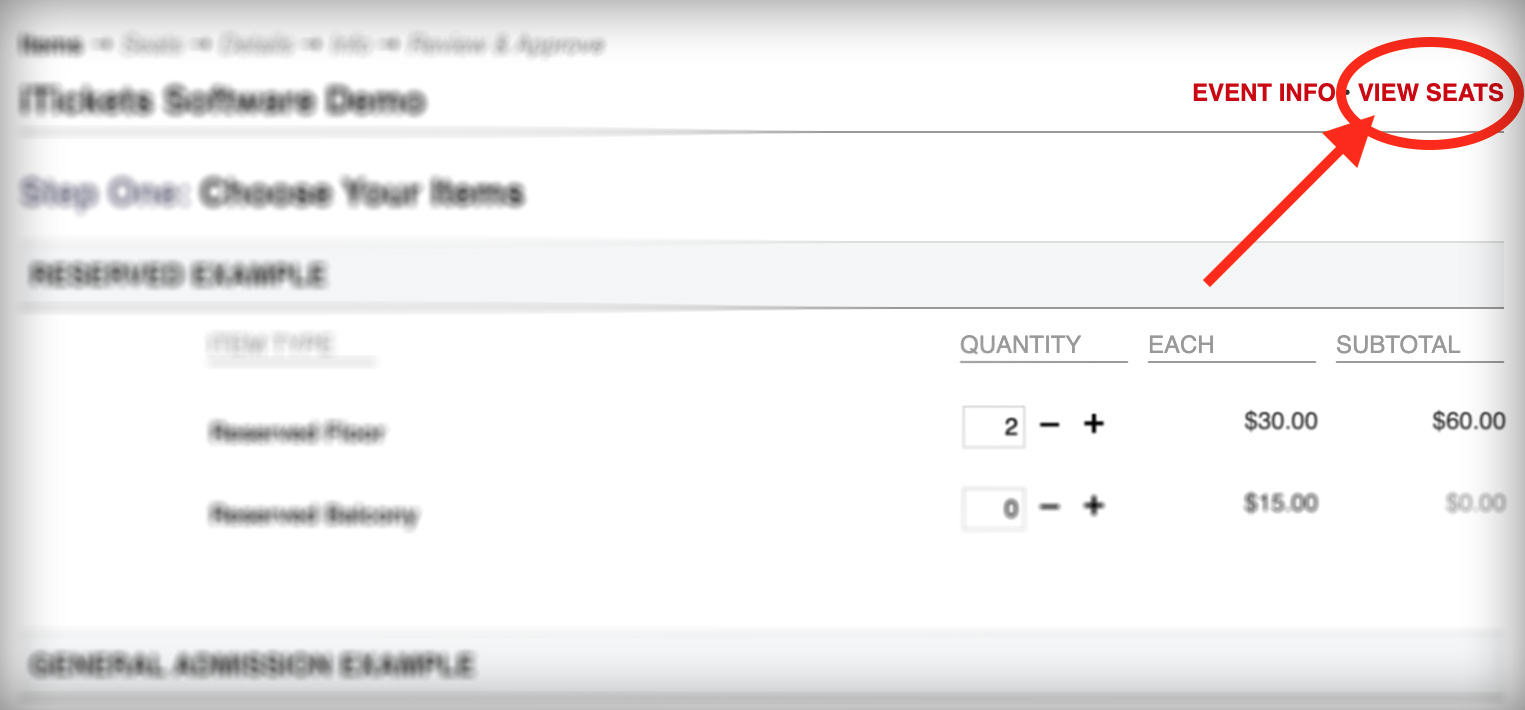 Order Page "Seats"
Here, you can click the thumbnail of the seating chart to view the full image.
See Also
For help selecting seats, see: How do I change the seat selection?