This article is about the iTickets Scanner app for iOS. For other options, see our Scanner Comparison.
To find your event QR code, click here.
---
There are two ways you can view all tickets:
Select "Search Tickets" on the Stat Screen.
After scanning a ticket in camera mode, double-tap the status message at the bottom. It will take you to the order on the Ticket Search Screen, and mark that ticket with a star.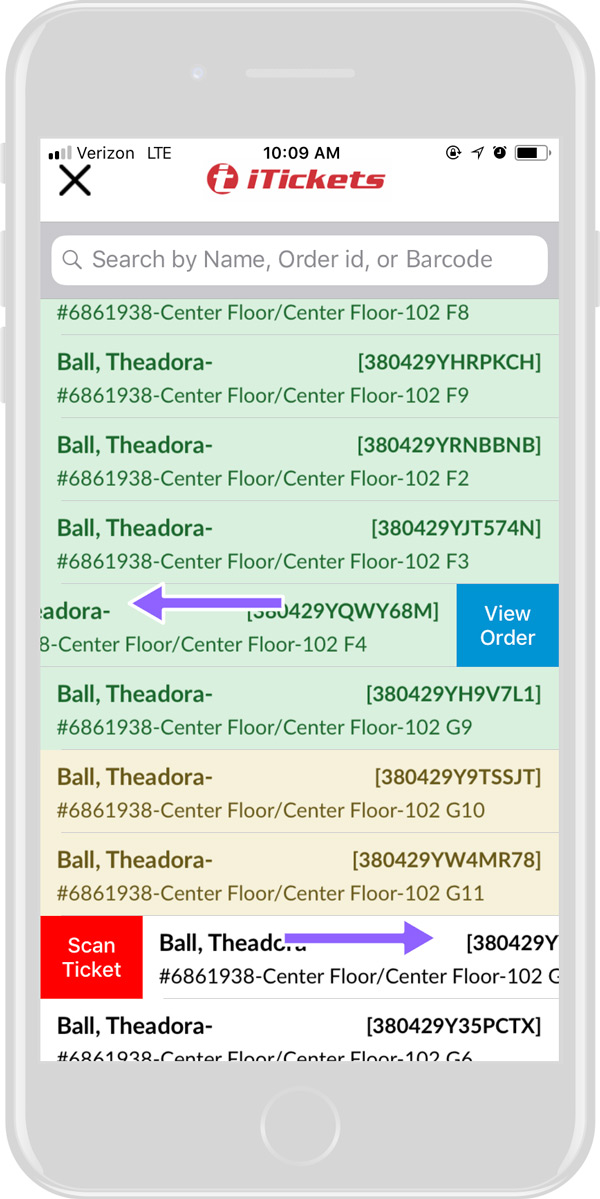 Available actions:
Swipe right on a ticket to manually mark it as "scanned."
Swipe left on a ticket to view full order details in Box Office.*
Tickets are color-coded by status. You can search by name, order ID, ticket barcode, or status (green, yellow/pending, or red).
White = not yet scanned.
Green = scanned as good.
Yellow = pending upload once the device reconnects.
Red = scanned as good in Offline Mode, then found to be void/invalid when the device reconnected.
* By default, all scanning devices have read-only access to Box Office orders. Please let us know in advance if you want this feature disabled on your event.