iTickets can automatically direct customers to your live stream when they access their tickets.
Enter Stream URL
From inside the event, go to Tickets > Printing.
Make sure Print-at-Home tickets are enabled, then go to Advanced Settings for the Print-at-Home tickets and enter your stream URL as shown below. This can be either:
a link directly to the resource on your streaming host, or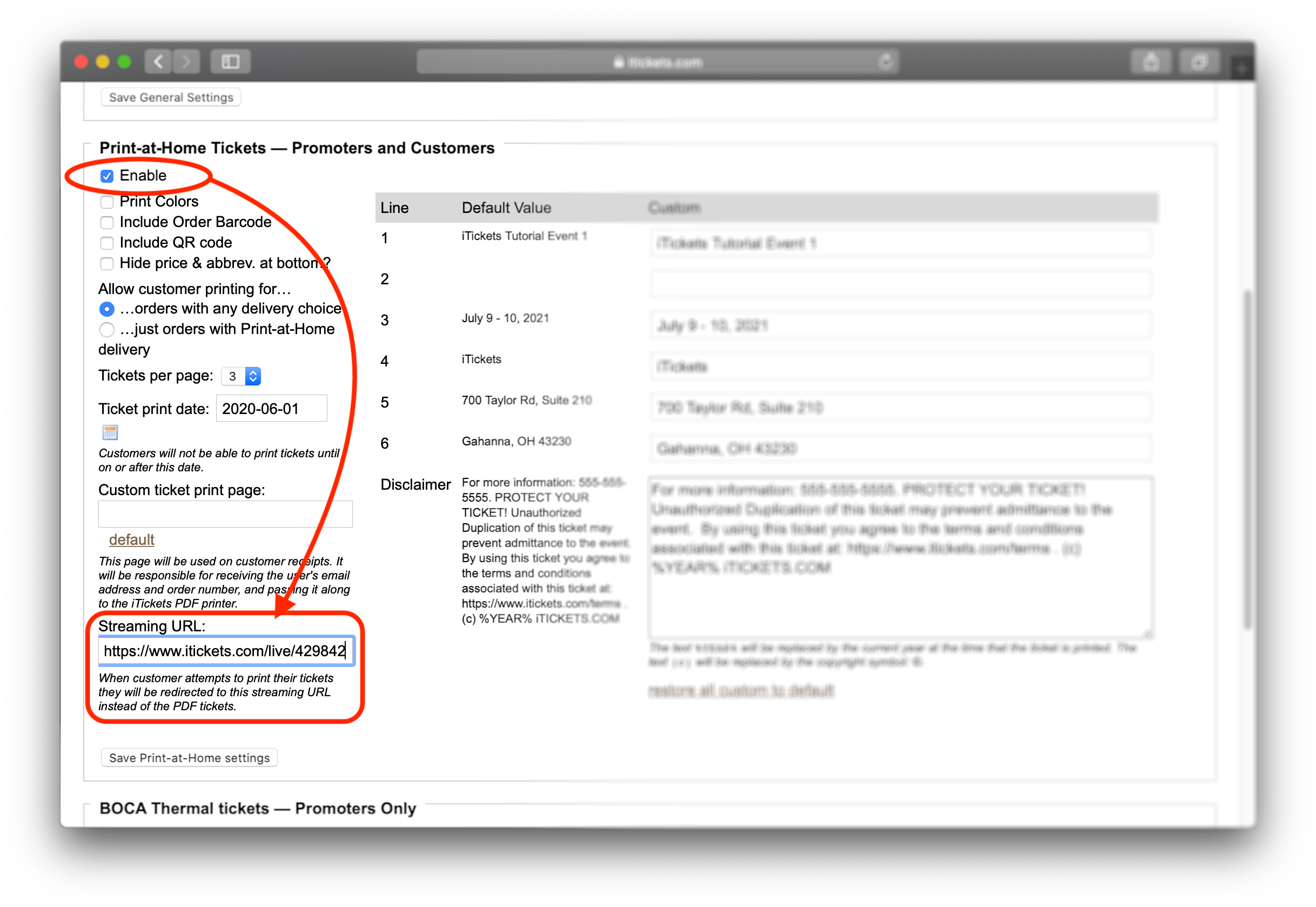 Order Process
Go to Tickets > Add/Edit, and consider adding instructions that customers will see while ordering. There are two fields you can use:
Group Description (click "edit" on the ticket group)
Ticket Description (click "expand all options" and use the Misc column)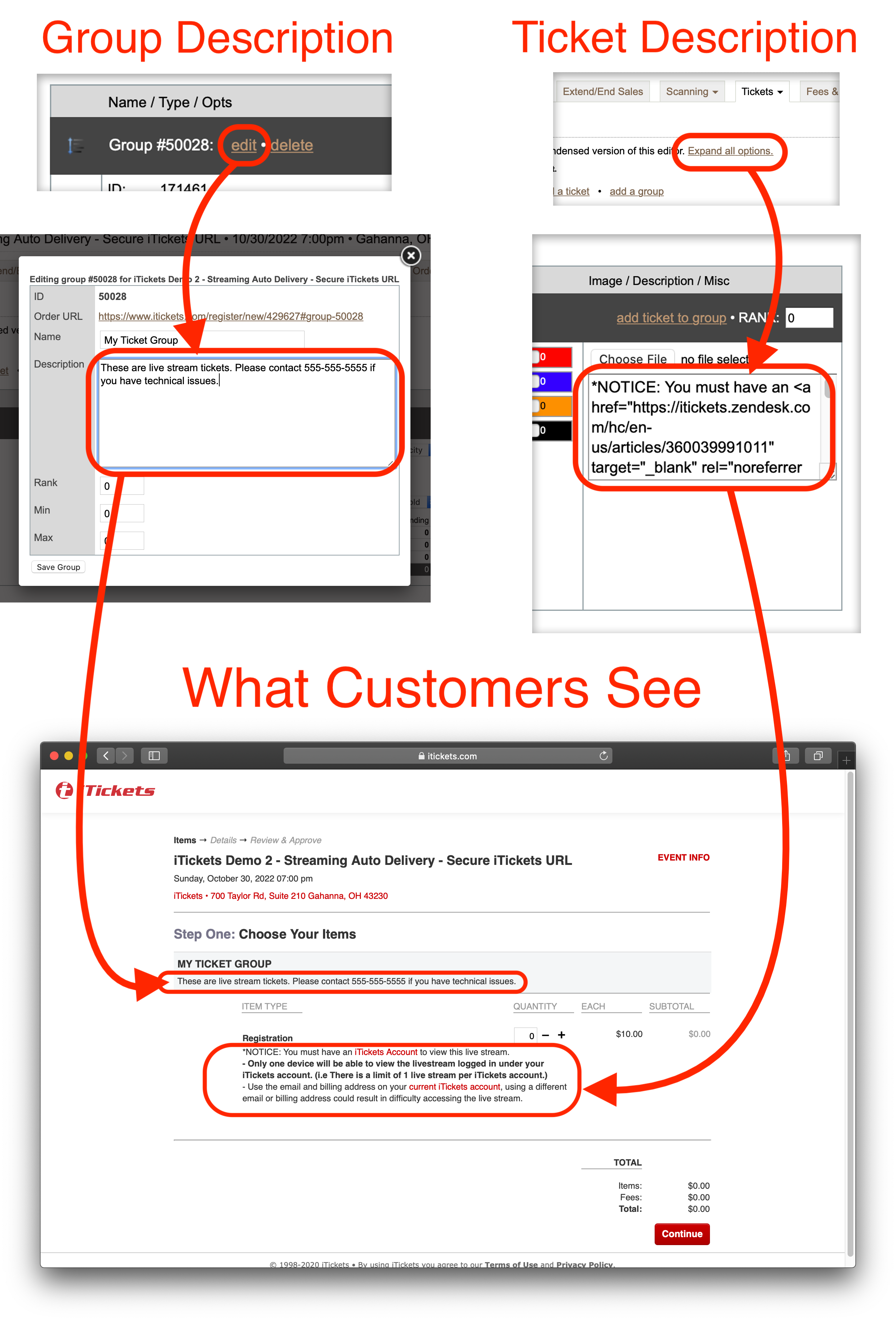 Receipt Email
Go to Order Settings > Receipt Email, fill out the "additional information" field on the right, and click Save. All instructions you enter here will appear on the receipt email.
Please remember: iTickets is not a streaming host. This is a great place to inform customers who they should contact about technical issues with the live stream; we cannot answer these inquiries for you.
Secure iTickets URL (optional)
Follow this step if you want iTickets to authenticate the purchase of each stream viewer.
Once you have the live stream configured on your hosting platform, then contact us with the following info:
your iTickets event ID
the embed code from your hosting service
anticipated number of viewers (perhaps estimated from past events)

contact info for your live stream tech support (cannot be iTickets!)

any additional text or artwork that you want on the page (optional)
Access to the stream will end for customers on the same day as the event. You can extend this by changing the end date on the event.
Once you send the above info, we will provide the secure streaming URL. You must then add this to your event as shown above.
This URL points to a special page on our website domain that has your live stream embedded. Users cannot access it unless they have ordered for your event.
Please note: Unless you correctly set the privacy controls inside your hosting service, users can still access your stream by other means! For details, see: Hosting Options
Finish Setup
Once you're done with this article, remember to finish the steps in Live Stream Setup.