This article is for problems related to your iTickets event setup. iTickets is not a streaming host, and cannot help you or your customers with problems related to your actual live stream. (See also: Hosting Options)
If you are having issues with a Live Stream Setup that uses a Secure iTickets URL, here are a few common causes.
Wrong Print Date
Go to Tickets > Printing and check the print date. This date cannot be later than when you want the private page to be accessible.
Wrong Stream URL
From inside the event, go to Tickets > Printing and check the Stream URL field.
If you're using a Secure iTickets URL, this must be in the form of: https://itickets.com/live/######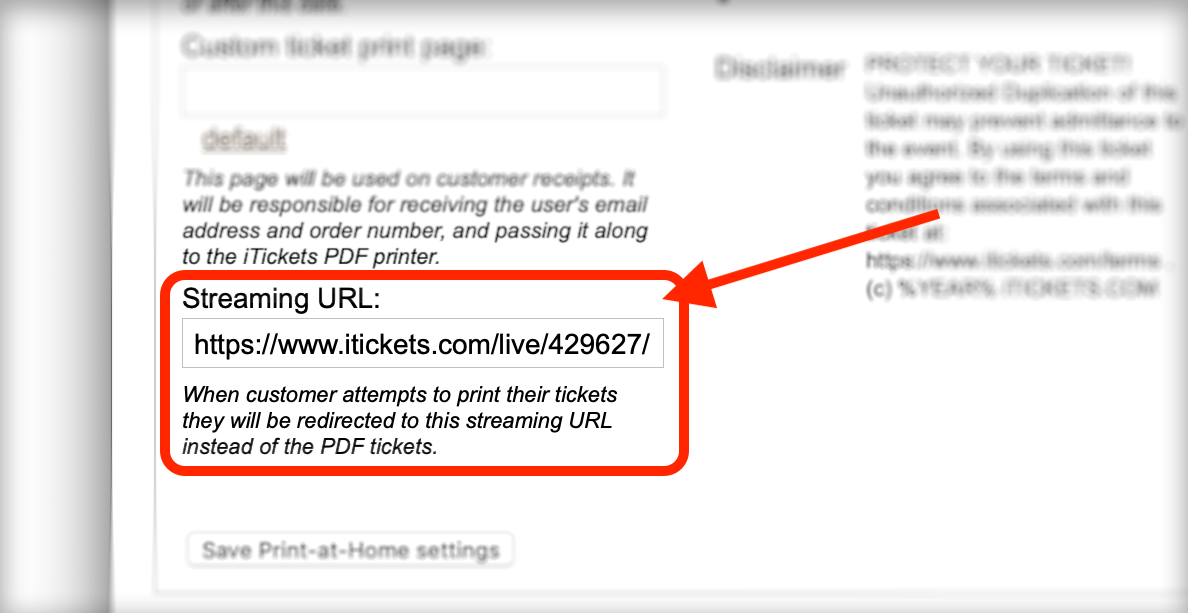 Wrong Event Dates
Go to your event's Overview page. Under Dates/Times, check the begin and end dates for your event.
The event cannot begin after it ends.
The begin date must reflect reality, i.e. must be the real day that your event begins.
If it's not the day of the event, customers cannot access the private stream by Order ID; they must log in by password instead.