If you are selling merchandise through your event, you can do this with a special ticket type.
First, create the ticket type under Tickets > Add/Edit. (See also: Basic Event Setup)
Next, click "expand all options."
In the Capacity column, check the box labelled "Merch."

All sales of merchandise tickets are segregated into a separate report. They will not appear on the Ticket Sales Report, or in sale totals for the event.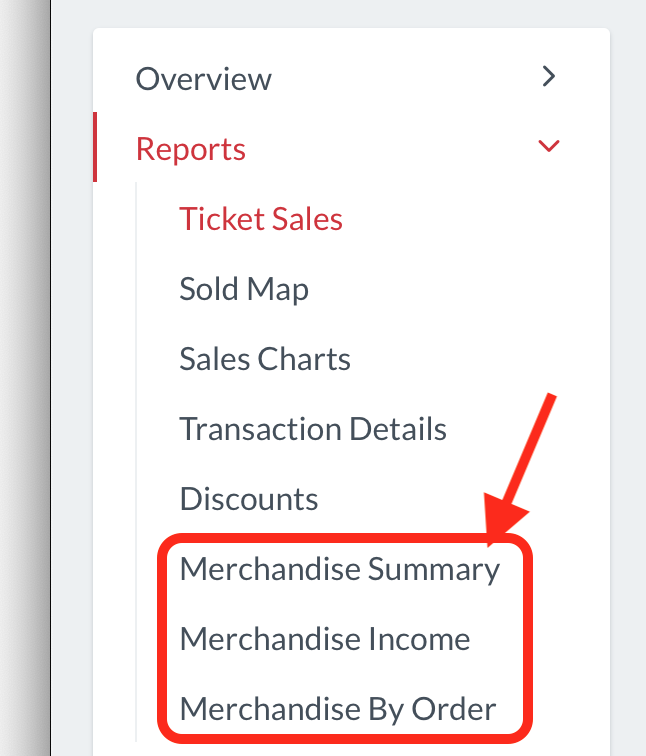 If you need to offer several variations of a piece of merchandise (such as T-shirts in different sizes), we recommend that you create a separate ticket type for every option. You may wish to hide these at first, to make the order form more friendly. To do this see our article Dependent Tickets. Using this, the merchandise options will only appear if the customer first chooses something from that ticket type or group.